Time Waits For No Woman- Delay Says As She Discloses She Would Be Taking A Break From Work To Make Babies- Screenshot
Delay says it is about time she stops working so hard so she can have time to make babies.
According to Delay, she turns a year old in 13 days, and because of that, she has realized that time and tide wait for no woman.
She took to Twitter to make this declaration.
Screenshot;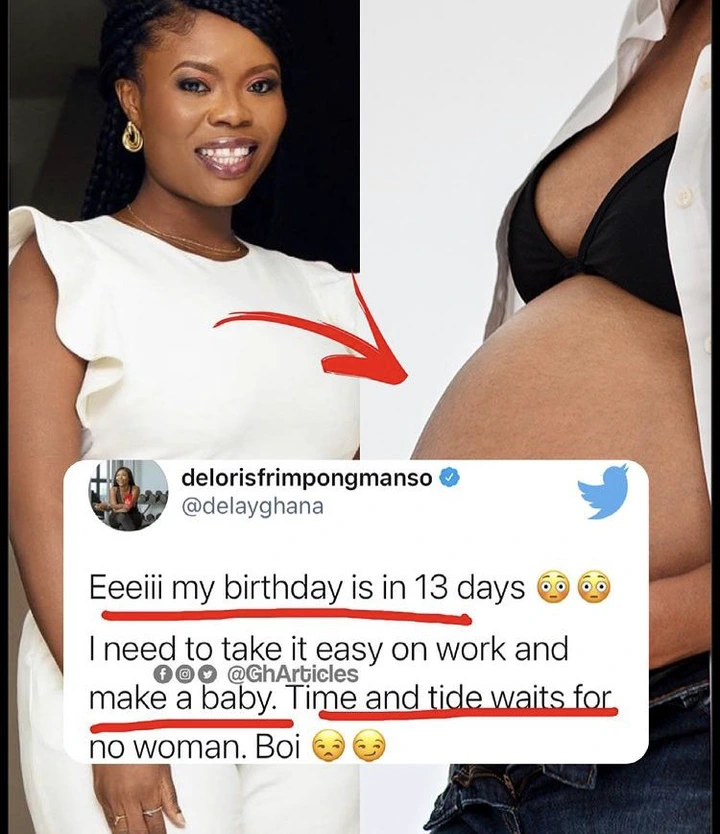 Delay has been rumored to be a mother already.
Apparently, she got married a couple of years ago to an older man and they have a child already. Delay has never confirmed that news, she has barely talked about it.
We do not know why she decided to Tweet, whatever it is, we would for it to unfold.