Moesha Budoung Threatens Suicide— Fans React
Moesha has taken the path of Xandy Kamel we are sorry to announce.
Earlier yesterday, Xandy Kamel gave her social media followers the scare when she shared a post that expresses how unhappy she is, sounding all depressed.
Xandy said she had nothing else to live for, threatening suicide.
Barely 24 hours after that, Moesha Budoung shared a post that sounded almost as she is having a bad time herself.
In the post, she said she would soon be a memory waiting to be erased from this world.
It post was received with mixed emotions. Everyone was left wondering what is going down with her prompt such a distasteful post from her.
Screenshot of her post below;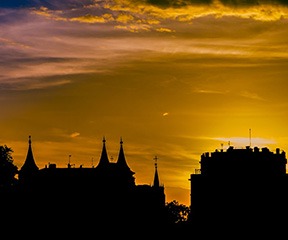 The post has since been deleted after her bosom friend, Gambian doll Princess Shyngle begged her to take the post down.
We cannot immediately tell why Moesha posted this picture and what is happening in her life right now.
We just wish all is well with her.