Counselor Oduro Should Not Be Allowed To Speak On Radio And Tv- She Is Destroying Marriages
Counselor Charlotte Oduro is in hot waters.
This comes after she said women should pamper their husbands if they go out there to cheat on them.
According to her, that is the only way for them to stop them from going back to their side chicks.
What she said has since provoked lots of conversation.
Many people do not even fathom why she would say that and do not concord with her on that.
That has asked that the media stops her from sitting on any platform to make such ill statements.
Check some reactions below;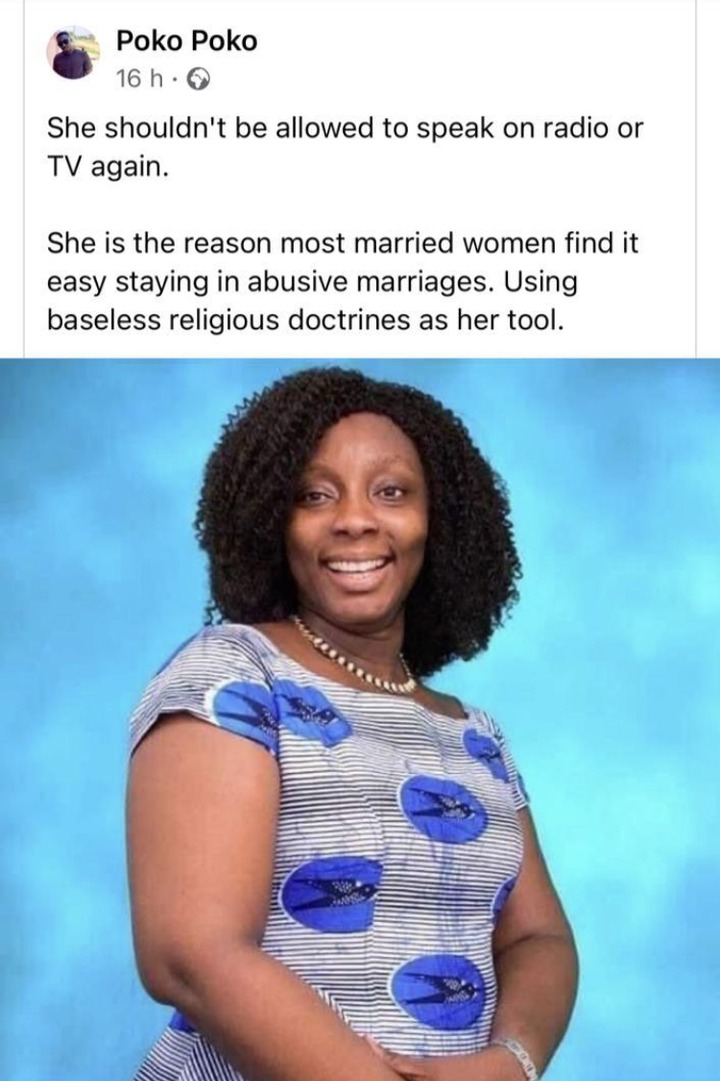 Others on the other hand think what she said is not wrong.
They advised people to make sure to choose the best advice from all that she says and work with the one that works for them.