Bobrisky Shares Her Fears With Her Fans As She Preps To Undergo Surgery To Change His Genitals
Bobrisky has shared her fears with her fans.
According to the crossdresser, she is getting scared as the day approaches for her to undergo her surgery.
She says she cannot wait for it to happen but she is equally scared to go under the knife.
Taking to her Instagram page, she wrote;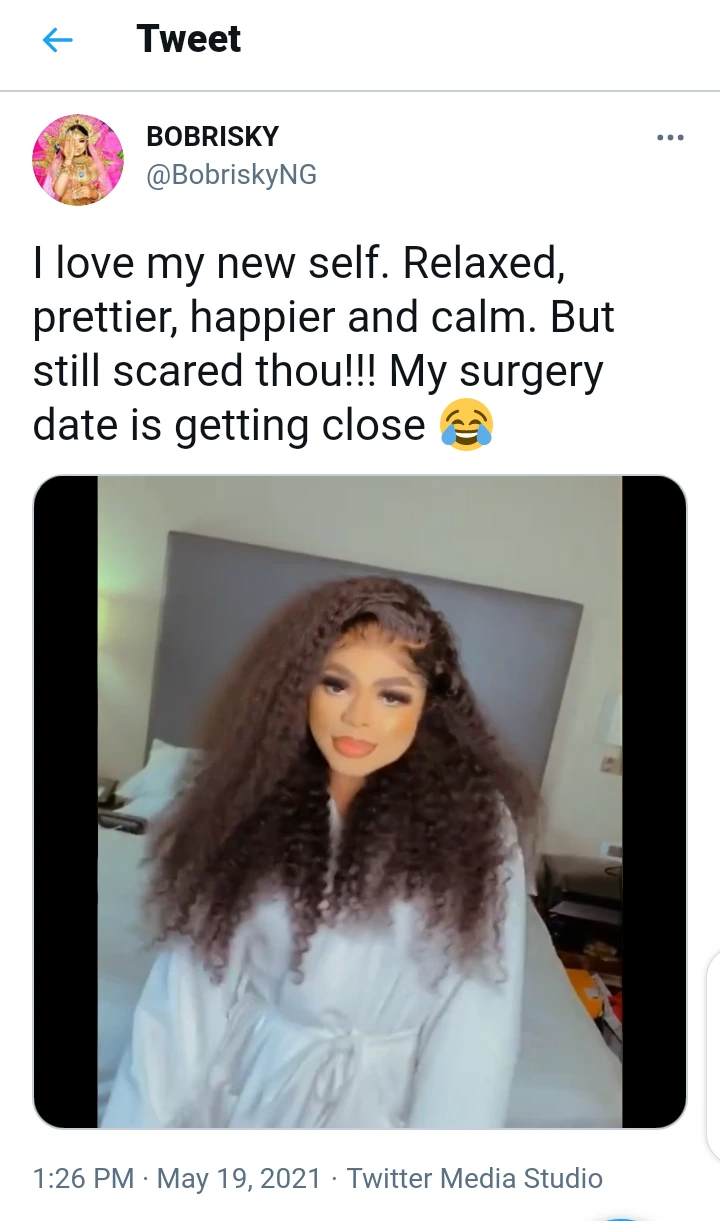 The year started with Bobrisky making all the noise on how she would be going to have surgery on her body to specifically change her genitals.
Bob says nothing would stop her now that she has all the money to do it.
We pray she gets the courage to undergo it.
We know we will not hear the last of it but we live for the drama so…